Temperature sensor module TUKAN
NXW299.4 | NXW299.5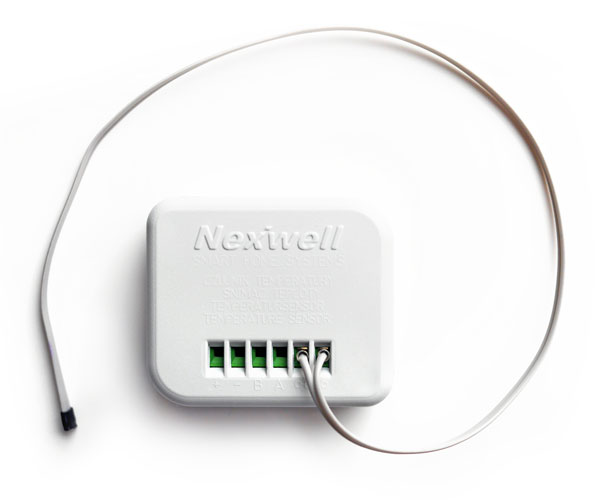 Available device versions:
NXW299.4 Temperature sensor module TUKAN (flush-mounted)
NXW299.5 Temperature sensor module TUKAN (hermetic)

Element of the Nexo system responsible for temperature measurement. Most often used to coordinate the work of heating, air conditioning, ventilation and control of other devices with a temperature operating parameter in the range -30/110 degrees Celsius.
The most important product features:
The small housing makes the installation of the sensor in the can very simple. The rectangular housing allows to compose the sensor among numerous wires without any difficulty installing under a traditional switch.
The signal LED informs if the device has received the appropriate bus status and whether the communication with the system is correct.
The miniature probe allows easy and discreet installation of the sensor under the switch or in another place designed for temperature measurement.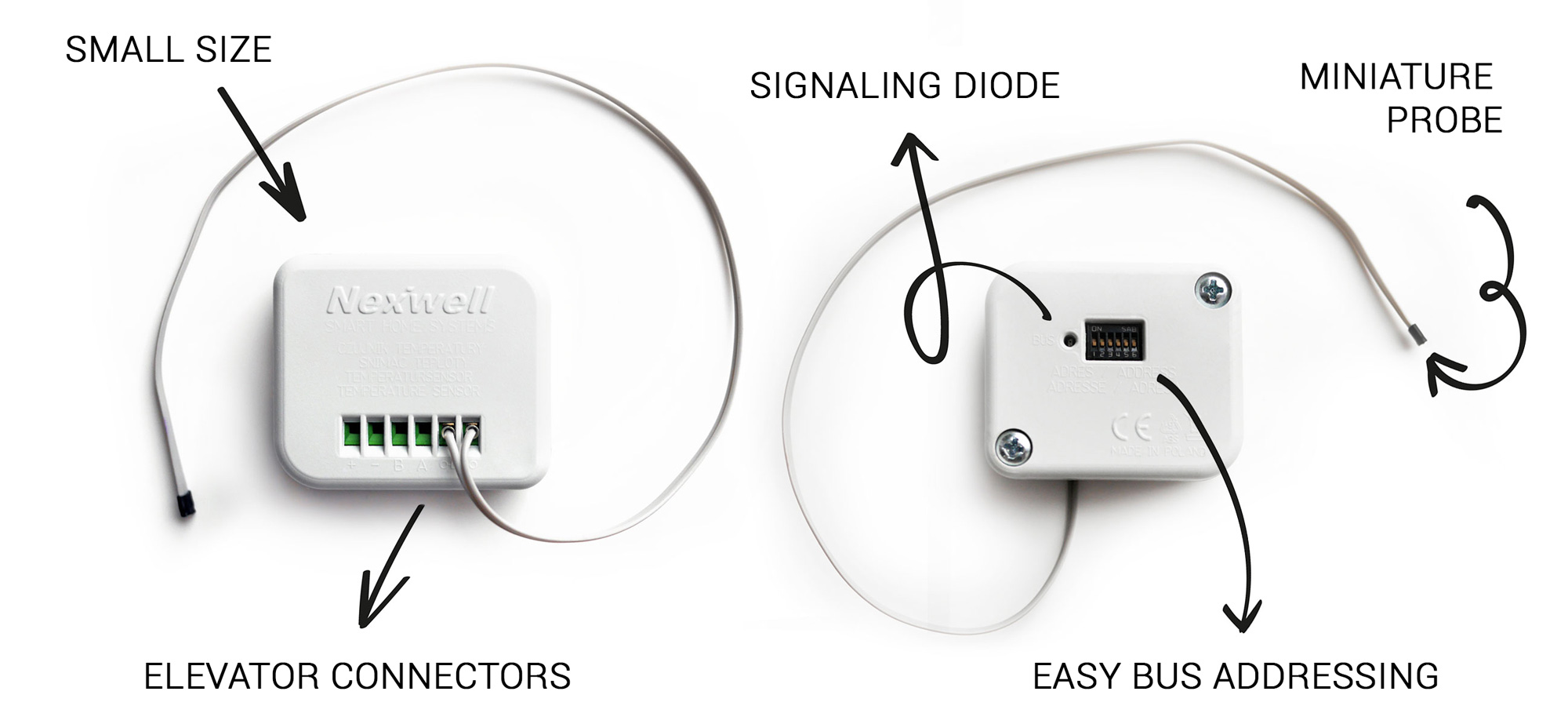 Connectors provide 100% quality assembly of bus cables.
Easy bus addressing - A properly recessed switch allows easy coding of the address. Its arrangement and construction prevent accidental switching of the address at the time of assembly with the cables.

The module is adapted for installation in an electrical box under a switch or socket
Precision temperature sensor placed on an additional test lead
Sensor with long measuring cable (option when ordering)
NTC thermistor for probe extension with sensor
Sensor in hermetic version for in-floor placement (option when ordering)
Temperature correction function
Heating inertia hysteresis function
7 program thermostats
Bus communication (bus cables outside the device)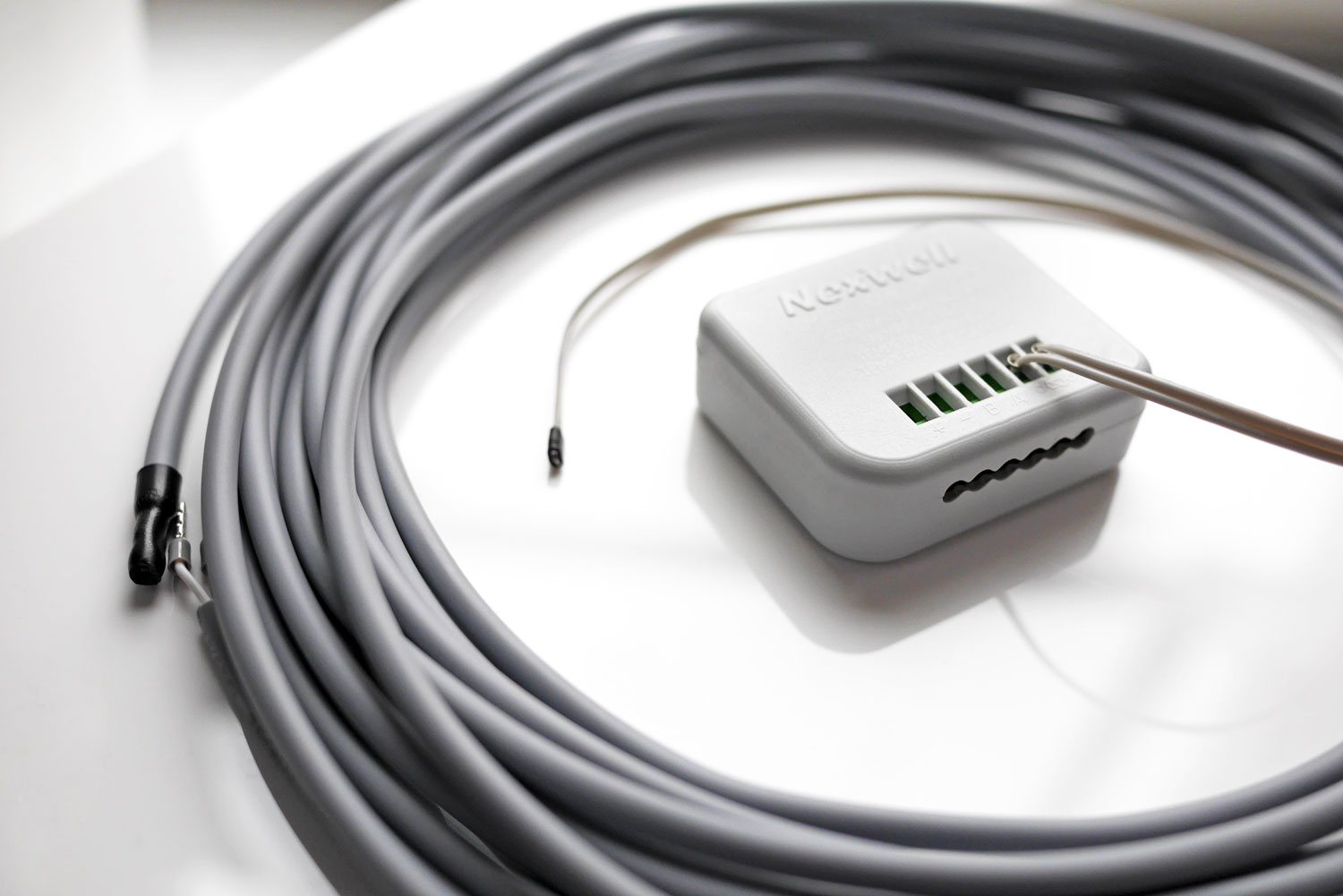 Two sensor versions to choose from
The product is available in two versions.
With a miniature probe that allows easy and discreet installation of the sensor under the switch or in another place designed for temperature measurement,
Or with a hermetic probe that allows the temperature to be measured outside and in the screed for underfloor heating.
Colors you like ...
Immerse yourself in the colors of the rainbow
The pool backlight may take a temperature-dependent color. The warmer the water, the warmer the color, or maybe you prefer the opposite?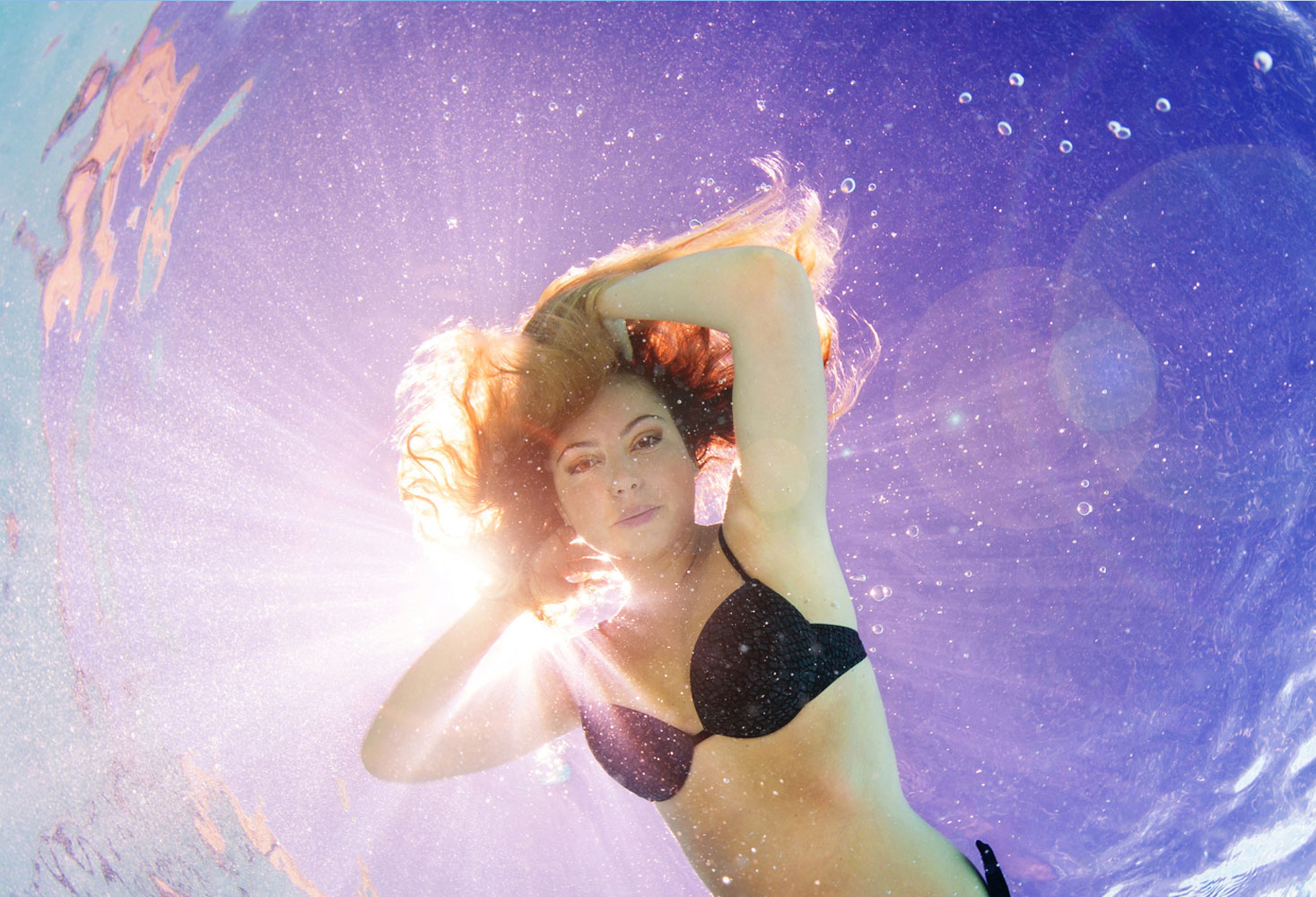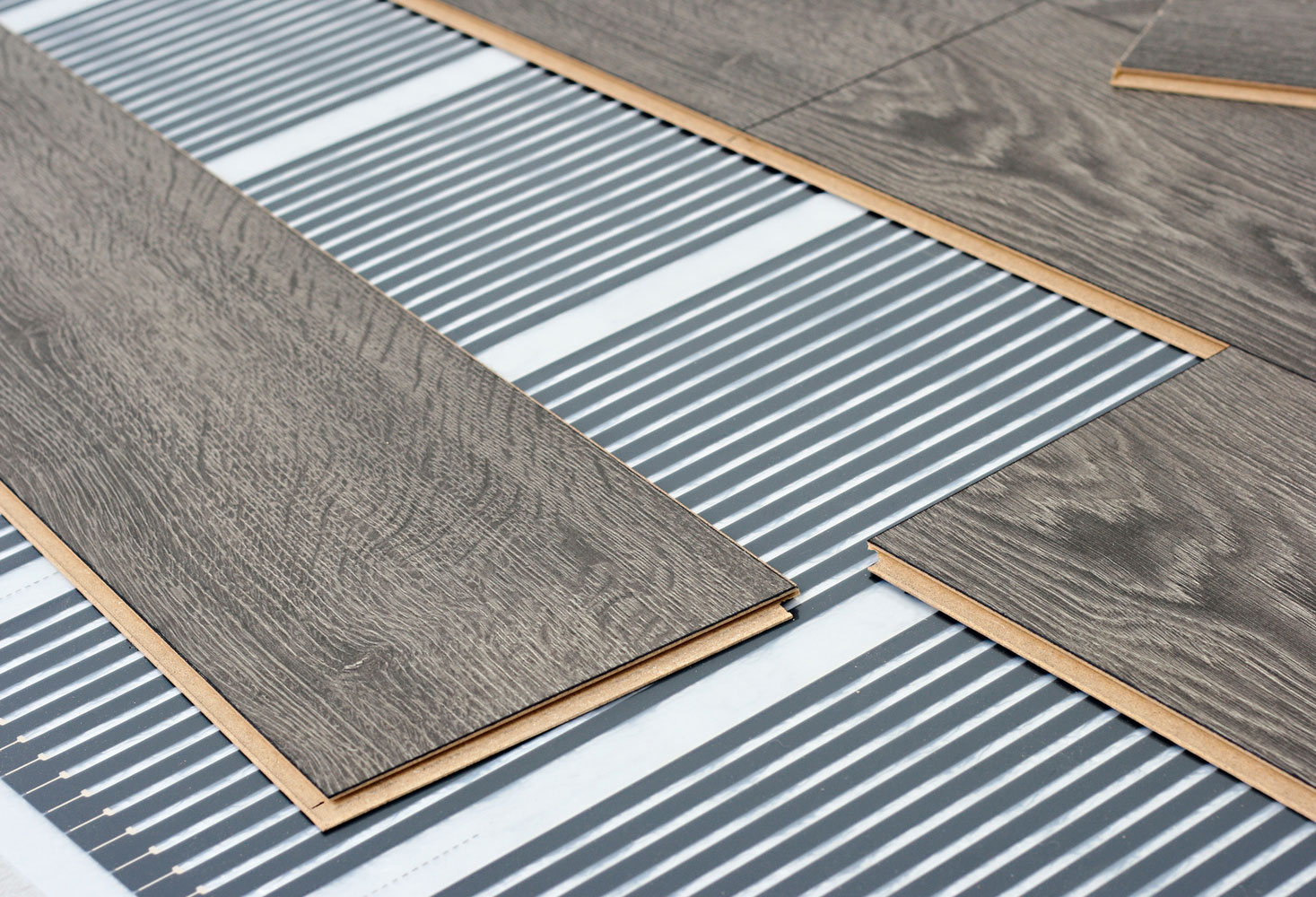 Nexo by controlling the solenoid valves of heating loops operating based on the indications of temperature sensors located in different parts of the house, ensures that the temperature in the rooms is maintained at the desired level.
---
When we deal with a floor structure sensitive to high temperatures, it is a need to use a hermetic temperature sensor in the floor. This will ensure that heating is inhibited at the right time, which in turn will protect it from deformation..
Do you spend winter holidays with your family abroad and the temperature at home drops rapidly? Failure of the heating furnace during frosts cannot be underestimated. Nexo will inform you via SMS to take appropriate action.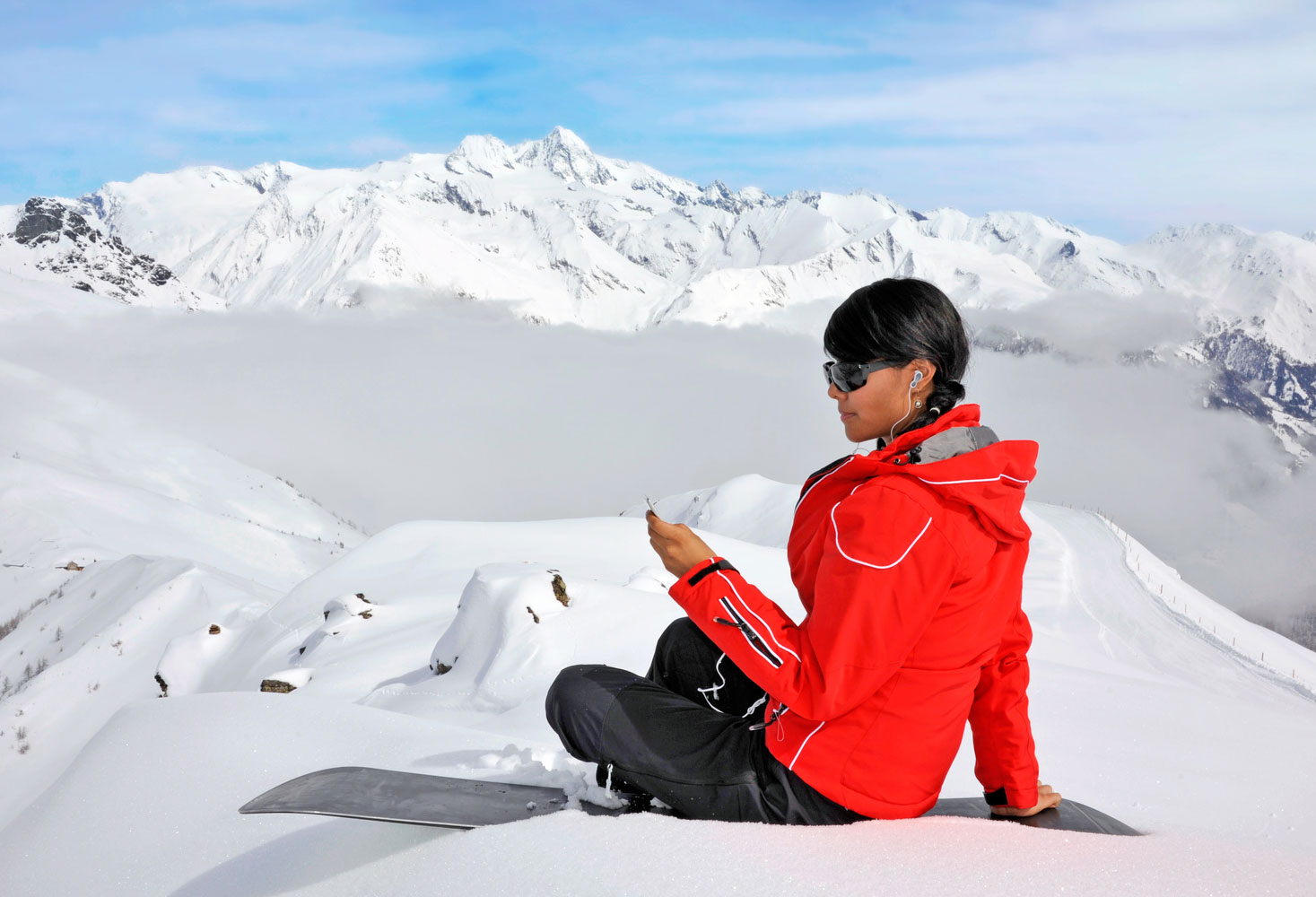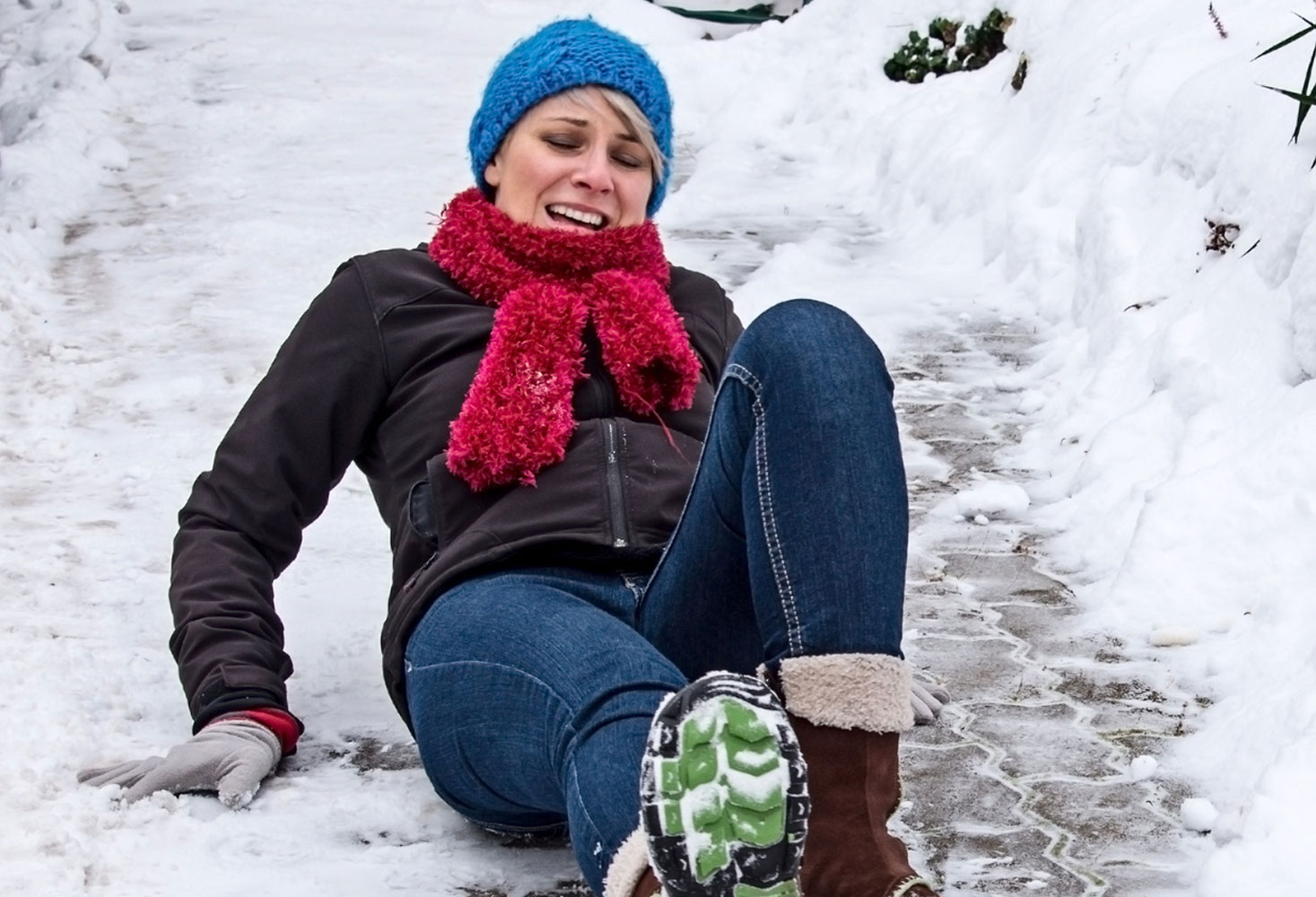 Winter is a time when it's easy to get injured. The anti-icing system may save you from twisting your ankle more than once, but the condition is that it works properly. Indication of the temperature sensor will ensure its correct operation, eliminating the risk of an accident.
Temperature sensor module TUKAN